~~~~~ WELCOME ~~~~~
Mitchell church of Christ
1600 East First Avenue
Mitchell, SD 57301-3708
(605) 770-5555

---
Greetings from the church of Christ in Mitchell.

In all the confusion and division in religion today, God's simple plan of salvation is often overlooked, but the Bible reveals God's plan very plainly. Each of the following is necessary according to God.
Hearing the Word -- Romans 10:17
Believing the Gospel -- Mark 16:16
Repenting of your sins -- Acts 2:38
Confessing Jesus -- Romans 10:9-10
Being Immersed in water for the forgiveness of sins -- Acts 10:47-48; Romans 6:3-4
At immersion (baptism), a person is saved and begins to walk in newness of life. But a person must continue ...
Being Faithful to God -- Matthew 24:13

If you have any questions or would like to study the Word of God, please contact the church of Christ at 1600 East First Avenue, Mitchell, SD 57301-3708 or call 605-770-5555 or email our evangelist George Sinkie.
Our Sunday worship assembly is at 10:00am followed by Bible Study until 12:30pm. We also meet for Bible Study on Wednesday evening at 6:30pm.

We also provide our radio program "Berean Break" Sunday mornings at 8:30am on radio station KORN 1490 AM. The Exploring God's Word online column "Berean Break" features several of the broadcast transcripts and audios from this program.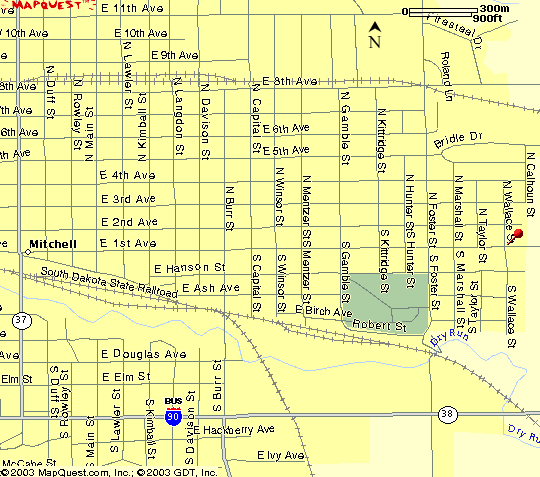 ~~~~~ upcoming events in Mitchell, SD ~~~~~
• No upcoming events listed here at this time.
~~~~~~~~~~~~~~~~~~~~~~~~~~~~~~~~~~~
(Click here to see a list of some events being hosted by congregations possibly in your area.)
Acapella Singing

---

MEETING TIMES
~~~~~~~~~
Sunday
Worship
10:00 a.m.
(followed by
Bible Study
until 12:30 p.m.)
~~~~~~~~~
Wednesday
Bible Study
7.00 p.m.

---
Suggested Links
---
If you are a first-time visitor to our site, please fill out our visitor's card so we may have a record of your visit.
If you have some needs we may be able to help you with, please fill out our visitor's card so we may know of those needs.